DTG T-shirt printer white RIP Software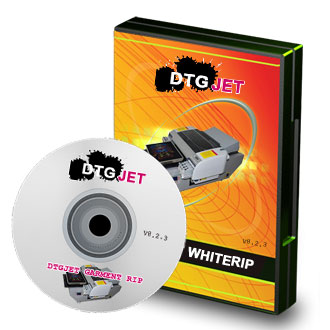 As part of our Complete Digital Printing Solution, DTGJET has developed two software packages, geared specifically to our high-tech printers. These software packages are tools that help with production, design and management of print jobs. Designed to add value to your production process, and to simplify your workflow, these tools are user-friendly, quick to set up and demand very little maintenance. Supports the most common graphic formats, both raster and vectorial, including JPG, TIFF, BMP, PNG, AI, PDF. The management of colour is based on ICC profiles: other than the default ones you can create new ones according to your needs. It can print White and color inks outputs simultaneously in one pass.

Contact DTGJET today for additional information, to receive custom samples or to schedule a demonstration of these tabletop/desktop T-shirt printers.